Rose Gazana Umwiza, BSc. Eng.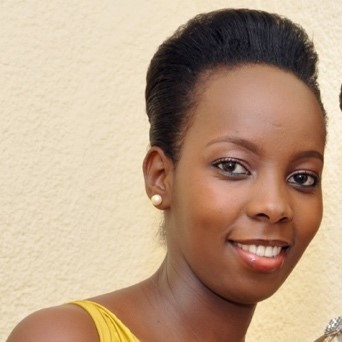 Title/Position with TSAM MNCH: Monitoring and Evaluation Officer 
Experience:
Monitoring and Evaluation Associate Manager, Society for Family Health (SFH)
Monitoring and Evaluation Coordinator at Rwanda Family Health Project— USD 57m project funded by USAID
Human Resource Manager at Rwanda Family Health Project
What makes you happiest?
Adventure in the nature with the sense of escape and deep breath.
What's your verb?
Do it afraid
What is your greatest accomplishment?
Being a mother
What one event in your childhood had the biggest impact on your life?
Moving from one country to another. It is a very enjoyable experience for discovery. New school, neighborhood, culture, taste of food and outfits, making new friends, pushing my boundaries and making me open.
How did you become involved with this project?
Word of mouth. I heard about this project being in the education sector and from an education institution. I was very interested, met the management for more information and eventually, obtained my current position. 
What are your aspirations for Maternal, Newborn and Child Health in Rwanda?
My aspirations for MNCH in Rwanda is to see a reduction in newborn and maternal mortality through provision of the highest possible quality healthcare at all levels of the health system. I aspire to see healthy newborns with the right weight, free from any form of infection; growing to enjoy a balanced diet. For the mother, I aspire to see her receiving quality care from health professionals, and receiving the necessary support from family and community members to ensure that she delivers safely and in good health. Finally, I aspire to see an educated community on provision of support to mothers and children.