Canadian Managers
TSAM Director: Professor David F. Cechetto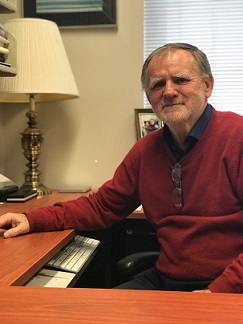 Dr. David F. Cechetto is Professor in the Department of Anatomy and Cell Biology, Schulich School of Medicine & Dentistry at Western University, and the Director of the Maternal, Newborn and Child Health in Rwanda Project. Dr. Cechetto received his Master's Degree from the University of Ottawa, PhD from the University of Western Ontario, post-doctoral training at Washington University, St. Louis and University of Chicago. He taught medical school in Lagos, Nigeria for one year, was on faculty at University of Chicago for 2 years, is currently Professor of Anatomy & Cell Biology at Western and for the past 16 years has been director of development projects such as Rebuilding Health in Rwanda, Assessment of Health Care Quality in Rwanda, Maternal, Newborn and Child Health in Rwanda and Training, Support and Access Model for MNCH in Rwanda and Burundi.
For the last decade, Western has worked in the health sector in Rwanda in partnership with the Kigali Health Institute, the Faculty of Medicine at the National University of Rwanda and the ministries of Health and Education on health professional education. In the Global Fund-funded assessment of health-care quality identified serious gaps in the ability of health professionals to treat many conditions in those areas. Since 2000, Dr. Cechetto has been working in collaboration with Rwandan health-care organizations as they rebuild the country's health-care system after it was ravaged by war and the Rwandan genocide of 1994.
TSAM Project Manager: Dr. Ellena Andoniou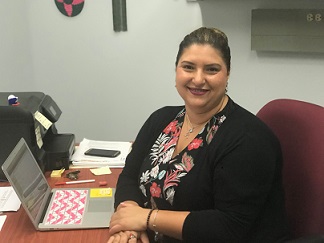 Ellena is a Western Health Sciences alumna and earned her masters' degrees, in Public Health from Lakehead University and her MSc in Health Geography from Western University.  She holds a PhD in Geography, with a focus on Global Health and Development from The University of Western Ontario.  Ellena has been involved with uniting thought leaders and encouraging innovative solutions to improve health since the inaugural Transcending Borders conference at the Schulich School of Medicine and Dentistry at Western University (2012) and the Global Health Summit: Creating a Pandemic of Health (2014) at the Dalla Lana School of Public Health, University of Toronto (UofT).  
Dr Andoniou has 13 years experience working in the African context, and it began with her masters work exploring sexual behavior change in the context of HIV/AIDS in Nigeria.  Her first in-field experience came when she first served as a Western Heads East (WHE) intern in Mwanza, Tanzania - the project is Western's community response to the HIV/AIDS pandemic in Africa.  For the last number of years, her work focused on the WHE project which is a research and service-learning program that partners with women's groups in East Africa to introduce probiotic yogurt to help address the health, social, and economic impacts of the illness.  She has an extensive background in HIV/AIDS, nutrition, gender, community health, capacity building, food insecurity, community mobilization and project management.  
Ellena has extensive in-field experience from managing projects in Tanzania, Kenya, South Africa, and Rwanda. Her research and professional collaborations have allowed her to work closely with community members, the National Institute for Medical Research in Tanzania, The Kenya Medical Research Institute, and other development and health-care organizations in the region. Her previous work also includes activities with the Canadian Physicians for Research and Education in Peace, and the Institute for Global Health Equity and Innovation (UofT), where she helped launch the institute and took on a role in communications and project management.
Dr Andoniou is now part of the TSAM team, which helps to improve maternal, newborn and child health in Rwanda.
Administrative Assistant: Ms. Nan Meng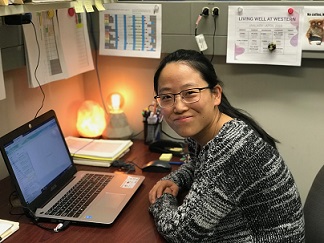 Nan Meng has a Masters  in Business Management/Administration and Economics from Brock University and a Bachelor of Arts Degree in Economics and Business Management/Administration. Her previous work experience include being an Accounting Associate / Administrative Assistant with J&W Painting LTD, London, Ontario.