Areas of Focus
Continuing Professional Development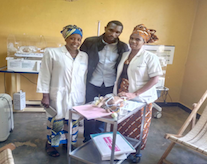 The TSAM Mentorship model for Continuing Professional Development was established by February 2017. The primary goal of TSAM's mentorship program is to build the capacity of health care providers in delivering high quality of care to women and children with a view to accelerate the reduction of deaths among the key populations. To date, mentorship tools have been reviewed, potential mentors have been identified and trained in discipline specific refresher courses and trained as mentors. The mentors have completed 8 field visits in districts in the North province and 5 visits in the districts in the South province. For the future, mentorship field visits will continue and validation of mentees in hospitals will be conducted. Hospital based mentors for the health centers have received refresher course for EmONC, trained in mentoring and mentoring visits have begun in the North province. Multiple trainings have in quality control and maternal pediatric death surveillance has been completed.
Policy Brief

Nursing and Midwifery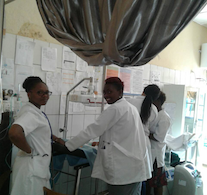 The goal is to ensure the sustainability of local teaching institutions and to improve their ability to supply well-trained nurses and midwives to continue the training and mentoring for MNCH into the future. The project has completed the following: A harmonized pediatric nursing, midwifery and mental health nursing curriculum was validated and disseminated for the nursing schools in Rwanda. A harmonized clinical evaluation tools for nursing, midwifery and mental health nursing have been validated and disseminated to partner schools. Faculty members from the schools of nursing and midwifery in Rwanda have been trained on teaching methodology in both theory and clinical for nursing and midwifery education programmes. A postgraduate pediatric certificate course was revised, contextualized, validated and 14 nurse educators were enrolled in the program and graduated in October 2018.  Nurses and midwife educators from partners schools have been trained in Family Planning; both theory and clinical practices to enhance their capacity in technical skills in maternal, newborn and child health program.
Policy Brief

Community Health 
Community health program involves collaboration among partners and focuses on decentralized health care delivery system. The primary goal of the community health component in TSAM is to build the capacity of Community Health Workers (CHWs) through training and mentorship model with a view to contribute to the reduction of deaths and promotion of health and wellbeing among mothers, neonates, and children. Community health component activities will occur in the catchment area of ten hospitals assigned to TSAM located in the Northern and Southern Provinces. The project has completed revision of existing CBMNH training modules and development of related content for new cross cutting theme (CCT) concepts to be integrated, including gender, ethics, interprofessional collaboration, maternal mental health and gender based violence. Training of trainers on CBMNH with CCT integration has been completed for all 5 hospitals in the North province, namely: Rutongo, Kinihira, Byumba, Nemba and Ruli, In addition, training of CHWs has also been completed for these 5 hospital catchment areas. In the South province training of trainers and training of CHWs has been completed for the 2 district hospitals in Gisagara district. 
Policy Brief

Cross Cutting Themes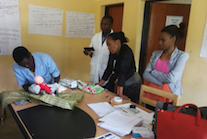 The 5 CCTs are gender, ethics, inter-professional collaboration, gender based violence and maternal mental health. These themes are interrelated and have significant impact on life of mothers, new-borns and children. TSAM has trained CCT Master trainers, hosted workshops for CPD mentors and integrated into CCT training in the CPD mentorship training, CHW training and pre-service nursing and midwifery curriculum. 
Policy Brief

Program Evaluation, Research and Policy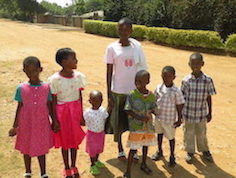 This program aims to monitor and evaluate TSAM interventions and activities. Research is being conducted by master's and doctoral students who are recipients of TSAM scholarships. Policy development was also done through this project. Faculty members from the University of Rwanda have been selected to receive the scholarships to evaluate project activities and build capacity of their schools through graduate training programs. The research programs are evaluating the outcomes of all components of the project, focusing on knowledge transfer, impact on practice, clinical outcomes, and impact on barriers to women's access to healthcare.