Anaclet Ngabonzima, MD, MPH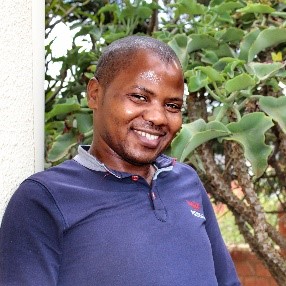 Title/Position with TSAM MNCH: Manager for In-service Continuing Professional Development and Internship 
Experience:
East African Community National Open Health Initiative Officer- Rwanda, Initiative to boost maternal, newborn and child health in East African Community Partner states
Focal point for Respiratory diseases in Tuberculosis & Respiratory diseases /Rwanda Biomedical Center/Institute of HIV Diseases prevention and control/TB Division
Medical Officer at Muhima Hospital/service of Neonatology and Paediatrics
Medical Director of Kibungo Hospital in Eastern Province
First Medical Director of Munini Hospital in Southern Province
What are your aspirations for Maternal, Newborn and Child Health in Rwanda?
Though Rwanda has registered great achievements in the area of maternal, newborn and child health, some women, newborn under-five are still dying of preventable causes including post-partum hemorrhage (PPH), birth asphyxia and infection. This is due mainly to limited skills among health care providers. Therefore, my aspirations is to see the acceleration of reduction of morbidly and mortality among women, newborn and children through enhanced capacity of health care providers by mentorship. Likewise, strengthening community health worker' capacity will contribute to the reduction of mortality and morbidity.